Happy Thanksgiving from Eric Edson and The Story Solution
It has been an exciting year for us, working with screenplay writers from around the world and providing screenwriting tips. Eric's book The Story Solution: 23 Actions All Great Heroes Must Take, continues to instruct and inspire. He has been busy mentoring and advising his graduate MFA students, other up-and-coming screenwriters, and industry pros on their screenwriting projects. This Thanksgiving we want to take a moment to thank everyone who helped spread the word about The Story Solution as one of the best books on screenwriting, and thank all the writers we've met while doing presentations and seminars, new friends who have helped to make 2015 so special.
Here are just some of the highlights from this year:
Eric continues to provide monthly blogs and posts on screenwriting topics that we hope you find of interest. Thank you to everyone who helped make all of this possible, and to those who continue to rely on The Story Solution to help hone their scriptwriting craft.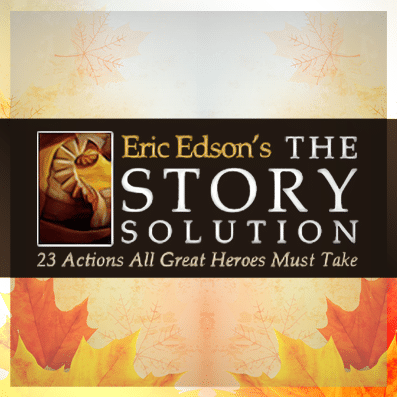 Happy Thanksgiving and keep writing!
About The Story Solution: Eric Edson's The Story Solution provides screenwriting tips for those interested in writing a screenplay. Often acclaimed as one of the best screenwriting books, Edson outlines 23 actions used in screenplay writing to create three dimensional heroes. Visit the website at https://www.thestorysolution.com to listen to audio clips about creating characters. "Like" the Facebook page to receive tips on scriptwriting. Call 818-677-3192 for more information about writing a movie script.